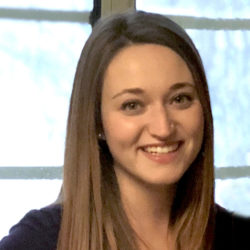 HALLE FROMSON\'S BIO
Halle is honored and excited to be welcomed into the Or Ami family. She is originally from Cleveland, Ohio and attended Indiana University in the College of Arts and Sciences, where she earned a Bachelor of Arts in Psychology and a Certificate in Clinical Psychological Science. In addition to her focus in psychology, Halle also enjoyed studying Hebrew and was director of IU's Jewish a cappella group, Hooshir. After graduating, she made her second trip to Israel where she had the opportunity to live in the Old City and study a variety of Jewish topics. She later moved back to Cleveland and served as preschool teacher, Hebrew/B'nai mitzvah tutor, and substitute cantorial soloist at Temple Israel in Akron, Ohio.
Halle has always had a passion for Judaism, whether it was attending Jewish summer camp, participating in Cleveland Jewish youth groups, or attending events at local synagogues. She is eager to share that passion with others and to inspire a sense of Jewish pride. Halle is looking forward to teaching Hebrew at Congregation Or Ami and serving as the LoMPTY Assistant Youth Advisor and the SoMPTY Youth Group Advisor. Although she is new to Or Ami, Halle already feels very welcomed, and she is truly thankful to be a part of what she can tell is an amazing and special congregation.