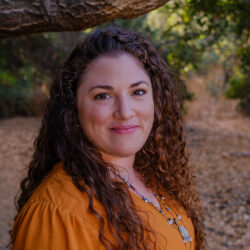 KELLIE GILMORE'S BIO
Kellie Gilmore is the Executive Assistant and Registrar for Or Ami. She is a multifaceted professional with experience in the education, finance, and tech worlds. Kellie is a creative, compassionate, present person who leads with authenticity and strives to bring these qualities to all aspects of her professional and personal life.
Born and raised in Ventura County, CA, Kellie enjoys connecting with people and attending events hosted by community organizations. Outside of Or Ami you can find her raising her son Daniel, teaching a yoga class, reading, hiking the local trails, and trying a new recipe.
Kellie is thrilled to join the wonderful community of Or Ami.