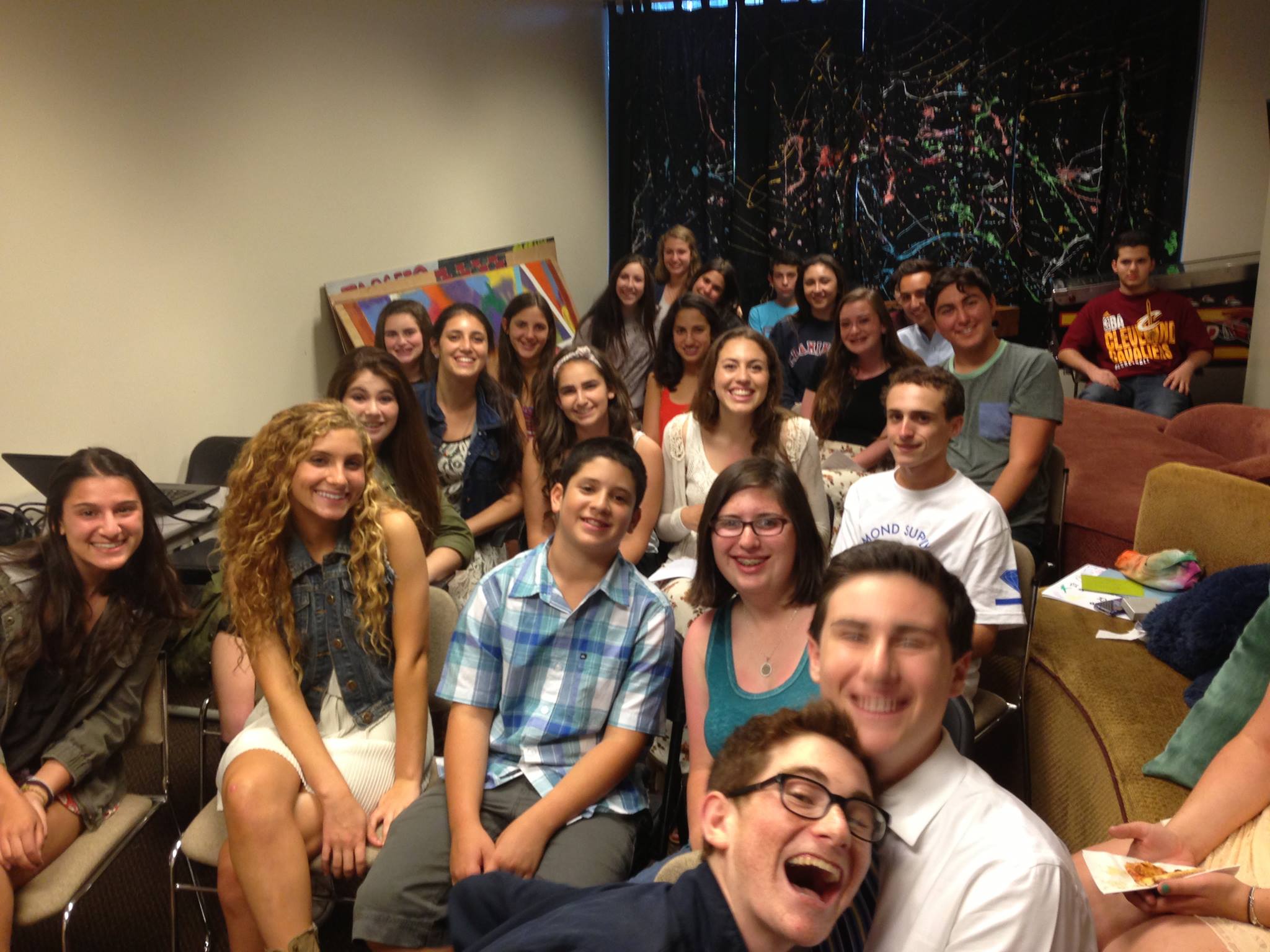 Our young people – including our teens – love being Jewish and love being part of our Jewish community. Engaging our youth in Jewish and synagogue life is a top priority of Congregation Or Ami. We want our post-Bar/Bat Mitzvah teens to continue their intensive connection to the community. That means we begin early, by create meaningful social, leadership and learning opportunities for all our young people.
LoMPTY (Light of My People Temple Youth), our high school youth group, offers a full calendar of engaging activities for teens in 9th through 12th grade. Affiliated with NFTY, the Reform Jewish Youth movement, LOMPTY combines social, cultural and religious programming, as it brings our teens together with other Jewish teens from all over Southern California.
SoMPTY (Sparks of My People Temple Youth) offers engaging activities for 7th and 8th grade students. In addition, we hold Kef Nights (Hebrew for "fun"), which are fun, socializing events.
GoMPTY (Glimmer of My People Temple Youth) provides our 4th through 6th graders with fun activities including movie nights, bowling and our annual 4th-6th Grade Retreat.
Kindergarten through 3rd graders enjoy activities including Shabbat Pajama Parties with the Rabbis and Cantor, and participate also in our young children programs.
Triple T (Tracks for Temple Teens), our 7th through 12th grade programs, engages students to deepen their Jewish knowledge, leadership skills and Jewish spirituality. Students can choose from a variety of tracks including our Madrichim Leadership Institute. 11th and 12th grade Confirmation students meet monthly for dinner and discussion with Rabbis Paul Kipnes and Julia Weisz.  All teens are invited to take our Confirmation Class for a test drive. For more information, contact Rabbi Julia Weisz.