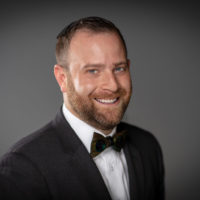 Compassionate Listening, Collaborative Working, and Engaging Storytelling
Abiding Lessons from my Internship at Or Ami
By Rabbi Jonathan Fisch
I worked for ten years at Congregation Or Am between 2002 to 2014, only stepping away to study in Israel. In those Or Ami years, I diligently studied and admired all that made up this sacred community. There are no words to describe the gratitude I have for my rabbis, Rabbi Paul Kipnes and Rabbi Julia Weisz, and for Cantor Doug Cotler and all the professional staff at Or Ami, who helped me understand Judaism, the work rabbis do, and the various roles we play. 
Each member of the Or Ami clergy team set the highest example of compassionate listening and sacred caring, which allowed the opportunity for each member of their staff and faculty to grow and shine. I soaked up every word spoken in public or in private as I was mentored and while I hold dozens of memories, here are a few particularly impactful experiences that resonate the most with me. 
Shadowing Rabbi Kipnes led me to an experience I have reflected on for years. While sitting in a funeral home in Los Angeles I watched Rabbi Kipnes guide the gathered community through prayers, Psalms, and stories, as he detailed the legacy of a member of Or Ami. After his eulogy he instructed the community to take out their phones. A strange request- I remember thinking at the time.  He then implored the friends and extended family of the mourners to pick a few dates on their calendar app and to reach out on those dates to the mourner: not during the week of burial, but in the weeks or months that followed. In this way, as Rabbi Kipnes taught, the role of the community does not end immediately after the funeral, but lasts throughout the year. To this day, I use these same words and encourage my community in Southern Florida to reach out and remain supports for the grieving family for weeks and months after death. Rabbi Kipnes' words and teaching are always a part of my rabbinate.
To this day Rabbi Weisz is the epitome of a leader who leads side by side with her community. As the song goes, "Don't walk in front of me I may not follow. Don't walk beside me, I may not lead. Just walk beside me and be my friend…" Rabbi Weisz walks beside every person she works with! Never once have I heard her say, "Let's do it my way." She constantly and consistently invites new and fresh ideas, always collaborating. In meetings today I will some times think, W.W.J.D. (What Would Julia Do). In frustrating moments during the challenges of teamwork, this mantra takes me back to so many incredible brainstorming sessions filled with exciting ideas and effective collaboration. Rabbi Weisz has inspired within me the desire to create real relationships with my teens and youngest of students, This remains a cherished gift we can all see from her creativity, leadership, mentorship and love.
During one of the last few days of my tenure at Congregation Or Ami, I had a talk with Cantor Doug Cotler that changed my rabbinate forever. We were discussing the importance of telling stories from the bima, and Cantor Cotler said to me, "Fisch, stories are what we have, they're our Torah, our history and will be our future. To be a great rabbi means to know stories and tell them well." Every sermon I have delivered since is filled with stories, and when I deliver a new story that I know from heart and really sell it, I credit my time with Cantor Cotler – and also Rabbis Kipnes and Weisz – for showing me how it's done to benefit our community. 
Lastly, and actually most importantly, Congregation Or Ami demonstrates for me what it means to be a community that cares. Or Ami is a community who will come together to fill backpacks or fill even the corners of Congregation Or Ami to learn and study in the then-Mishpacha (and now Mensch-ify) program. Or Ami is a synagogue which values each sacred age of learning, LOMPTY is still one of the strongest youth groups I have ever seen, supported by a community who knows the importance of caring for the future of our people. Or Ami, is not just the "Light of My People," but the Light that guides all other synagogues on how to lead and how to make Judaism most meaningful. What each of you has taught me is the importance of showing up and showing the next generation how to live a vibrant, Torah-filled Judaism. 
The light of your Congregation is still very much a part of who I am. I have been gifted great friendship from the clergy, staff, and especially from each partner. Since 2014, I have had partners of Or Ami reach out and even come over to my home for a meal and to make joyous memories that will last a lifetime. On my desk in my office is a picture of Rabbi Kipnes, Rabbi Weisz and myself at my ordination. I look at that picture often and remember the life-changing impact my favorite community has left upon me.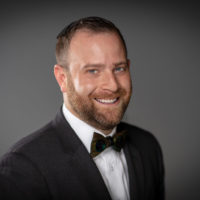 Rabbi Jonathan Fisch, who served as Congregation Or Ami's rabbinic intern, works at Temple Judea in Coral Gables, FL. In his six years there, he has helped grow the community, make Shabbat magical, special and engaging, and most of all has enjoyed every minute getting to know the members and community leaders of Coral Gables. Aside from loving his job, you can find him in his Coral Gables Police Uniform as their Chaplain. He is blessed with the greatest wife, Abby and two daughters, Ayla and Yael.