Shul Shopping and want more information about Or Ami?

Here at Congregation Or Ami, we embrace 13 Jewish Values that permeate our lives and touch our souls. Ask yourself if you are ready to be part of a warm, welcoming, innovative, musical Jewish community. And if so, then come and meet us! Becoming part of a synagogue is a partnership. Are you looking for a sanctuary of kindness, a second home (read our vision)? Contact our office and we can answer any questions about our partnership and our education programs. Check out our calendar to find out what's going on. Or visit our RSVP page of upcoming events. We strive to be welcoming and inclusive, especially for:
Our Educational Philosophy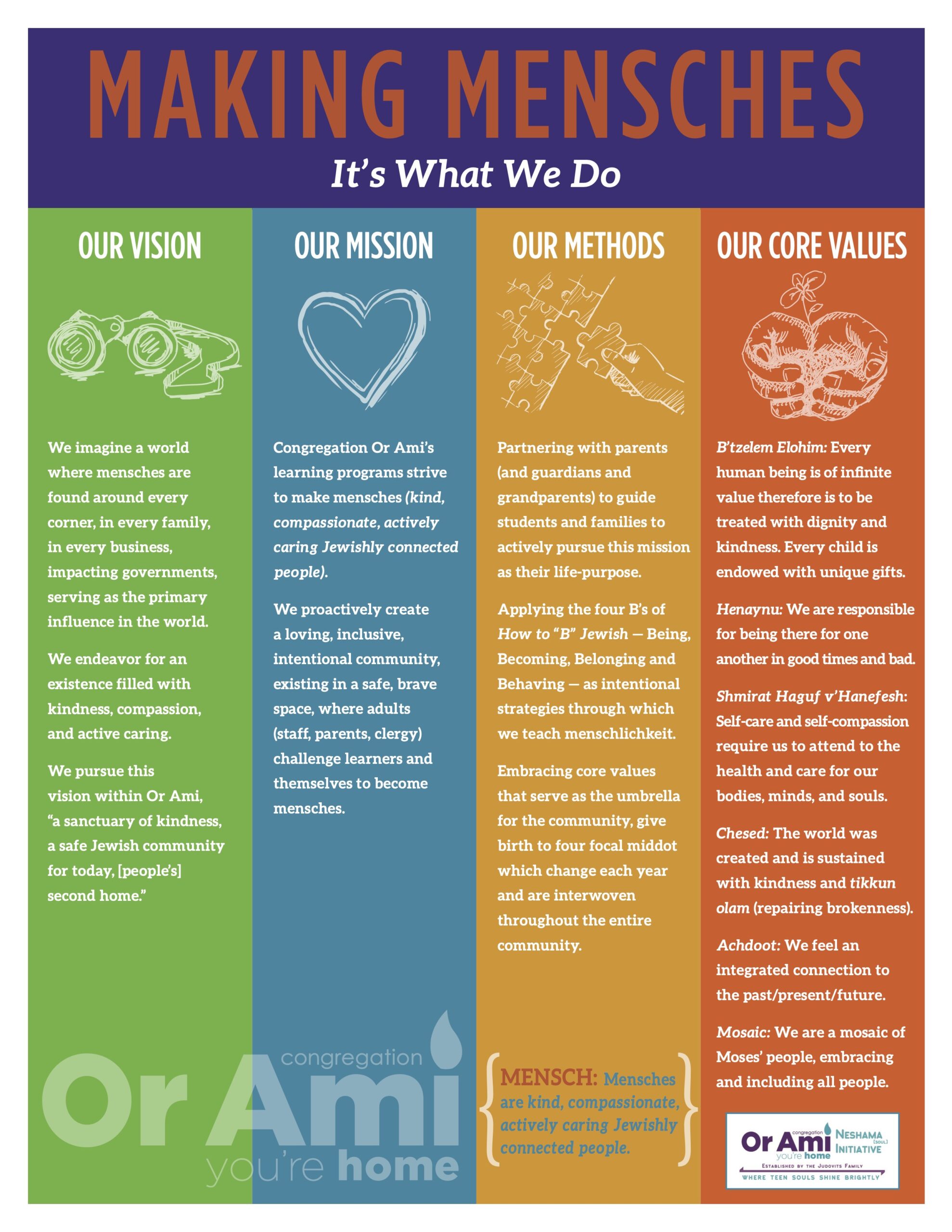 Our rabbis, Rabbi Paul Kipnes and Rabbi Lana Zilberman Soloway, are accessible and would love to spend some time with you. Contact them so you can get to know each other and find answers to your questions.
No one is more welcome at Or Ami than You. Come home to Judaism.