Or Ami Village—it's not a place. It's a vibrant community created and led by Or Ami partners 55+ years and beyond that nourishes the mind, heart, and spirit.

PLEASE TAKE 2 MINUTES TO WATCH OUR VIDEO TO SEE WHO WE ARE AND WHAT WE DO
WHAT PEOPLE ARE SAYING ABOUT OR AMI VILLAGE
"So happy I decided to participate in tonight's presentation!"  
– Lucille G
"The Van Gogh presentation was informative and so enjoyable. We look forward to more Village events!"
– Barbara P
"Thank you for organizing the UNORTHODOX discussion…it was highly worthwhile!"
– Jonathan M
"From what you've accomplished, it's clear you are a dedicated and passionate group."
–  Lesli Kraut, Congregation Or Ami Past President
"The Village is a powerhouse of programming and communal warmth."
– Rabbi Paul Kipnes
JOIN US
village@orami.org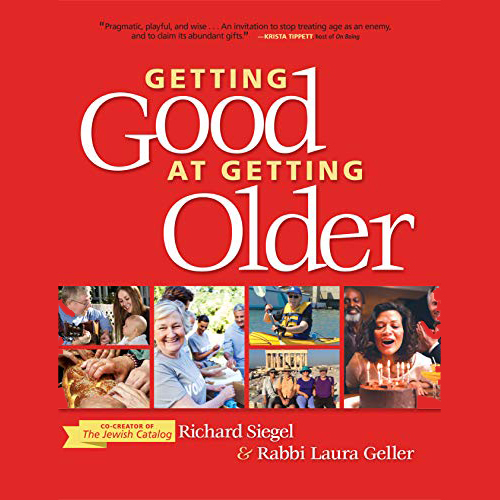 Thursday June 2   – 9:30 to 11:00 am (on Zoom)
Getting Good at Getting Older
Our next session exploring the bestselling book will be "Getting Good at Getting Motivated!" What's On Your Emotional Bucket List? What's motivating you? What's stopping you? Let's Share!
RSVP Info Coming Soon
Monday June 13  – 7:00pm (on Zoom)
Virtual Travel to Istanbul
Join our video tour of the 2500 year old city of Istanbul, with Rick Steves as our master tour guide. The largest city in Turkey, with 15 million people, Istanbul lies between both Europe and Asia, capturing both Western and Eastern influences. We will virtually visit the greatest landmarks in the world: Hagia Sophia, Topkapi Palace, Blue Mosque, Grand Bazaar and much much more. If you've been there, we want to hear about your experiences.
Friday June 24  – 6:30pm (In Person)
Cantor Doug's Final Shabbat Service
Let's add our voices to Cantor Doug's at his final Shabbat service at Or Ami. 
Services @ 6:30pm at Congregation Or Ami!
Please RSVP here so we know if you can join us!
Sunday July 17  – 4:00pm (In Person)
Picnic in the Park!
Meet and greet your fellow Villagers at a casual gathering outdoors. Details to follow.