Or Ami Village—it's not a place. It's a vibrant community created and led by Or Ami partners 55+ years and beyond that nourishes the mind, heart, and spirit.

PLEASE TAKE 2 MINUTES TO WATCH OUR VIDEO TO SEE WHO WE ARE AND WHAT WE DO
WHAT PEOPLE ARE SAYING ABOUT OR AMI VILLAGE
"So happy I decided to participate in tonight's presentation!"  
– Lucille G
"The Van Gogh presentation was informative and so enjoyable. We look forward to more Village events!"
– Barbara P
"Thank you for organizing the UNORTHODOX discussion…it was highly worthwhile!"
– Jonathan M
"From what you've accomplished, it's clear you are a dedicated and passionate group."
–  Lesli Kraut, Congregation Or Ami President
"The Village is a powerhouse of programming and communal warmth."
– Rabbi Paul Kipnes
JOIN US
village@orami.org
Monday October 11 – 7:00 pm
COOPERTITION: Cooperation Between Competitors for the Benefit of All
In a competition, for someone to win, must someone else lose?  Many would say, YES! And it happens all the time in business, in personal relationships, among family members, Now, what if there was a better way to resolve a competition? There is! Please join us on Monday, October 11th as Janice Miller, Or Ami partner and recent author of the book "COOPERTITION" demonstrates the beauty and mutual advantage of benevolent collaboration, for the benefit of all. Thinking innovatively and disruptively is a requirement to not just survive but thrive. Janice will present memorable and instructive stories, many with a Jewish bent, illustrating the concept of reaching out to work with one's "rival"—with positive results.
JANICE'S BIO: Janice Miller is the managing partner of Miller Haga Law Group, LLP and is a highly recognized legal expert with more than 25 years of experience as an innovative general counsel.   The firm's clients have come to rely on Janice's insightful dispute-resolution strategies as preventive measures to avoid litigation. 
Janice is also an expert in the business strategy of COOPERTITION® (the notion that competitors can work together cooperatively for the benefit of their clients). 
Janice was selected to the Super Lawyers list for Southern California in 2020 and 2021. She was chosen by the Los Angeles Business Journal as one of its 2021 Women of Influence; nominated  for the Los Angeles Business Journal's Emerging Woman-Owned Business Leader Award and was a 2020 and 2021 finalist for the San Fernando Valley Business Journal Valley Mentors Award.
Monday October 25 – 7:00 pm
We Are Off to Sydney and Tasmania!
Join us as we cyber tour two stops in Australia:  Sydney and Tasmania. 
Sydney is a vibrant city, known for its yacht-studded harbor, superb beaches and the iconic Opera House. Once a British colony of exiled convicts, Sydney has grown into Australia's most diverse and cosmopolitan city with an exciting food, arts and entertainment scene. 
Then off to Tasmania. Separated from the Australian mainland by water, Tasmania has its own unique scenic, wildlife and cultural aspects, very different from other parts of Australia. The Tasmanian Wilderness World Heritage Area, covering 20% of the state, is one of the largest conservation areas in the country. It remains a popular area for bushwalking (i.e. hiking) and quiet contemplation. Australia is a beautiful country, but Tasmania perhaps takes the cake!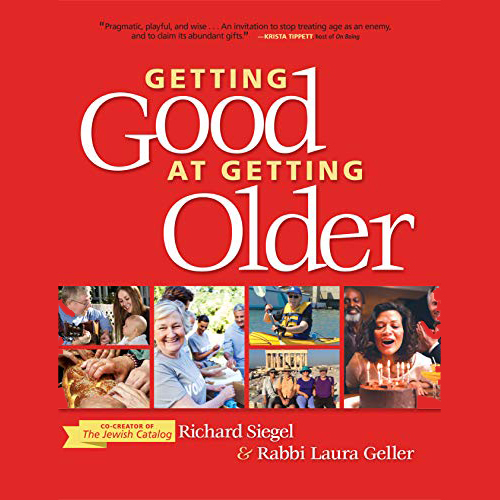 Date/Time TBA
Happening soon! Be on the lookout for an announcement of the beginning of a series of interactive discussions based on Rabbi Laura Geller and Richard Siegel's best selling book!