Or Ami Village—it's not a place. It's a vibrant community created and led by Or Ami partners 55+ years and beyond that nourishes the mind, heart, and spirit.

Thanks, Gil Spiegel! Or Ami Village has become an integral part of Congregation Or Ami, sharing the same inclusive values of warmth, community and friendship. Since our inception in 2019, we have presented a variety of over 60 programs to our 55+ community. We continue to add more and more events and opportunities to gather.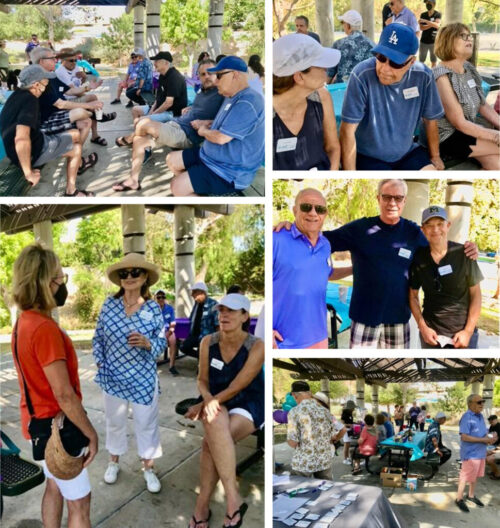 SUMMER HAS SPRUNG AND SO HAVE WE! Our Villagers mingled on a Sunday afternoon in the shade of a beautiful park. The first of many upcoming outdoor activities!
Not a Villager yet? Want to find out more? Email us at village@orami.org. Already a paid Villager? Thank you! Your support means so much.

Quarterly Newsletter with reviews of past programs, news of upcoming events, kvelling corner, bulletin board, cartoons, recipes, healthy living tips.
WHAT PEOPLE ARE SAYING ABOUT OR AMI VILLAGE
"Really enjoying the events and opportunity for new friendships!"
"Thank you for creating and implementing the Or Ami Village! Your efforts are greatly appreciated."
"Thank you for keeping the senior group connected." 
"The recent picnic in the park was so refreshing. How great to meet each other outside our Zoom boxes!"
JOIN US
village@orami.org
TAKE 2 MINUTES TO WATCH OUR VIDEO TO SEE WHO WE ARE AND WHAT WE DO
Monday March 20 – 7:00 pm (On Zoom)
The How-To's of Being the Best You That You Can Be

Are you important enough to take charge of your own health and wellbeing and be the best "you" as you age?? How you live and take care of yourself will determine how healthy, joyful and pain free you can be. Come join us and learn how the importance of what you put in, on and around your body can effect your emotional, mental and physical wellbeing.
Our own Or Ami partner, Carol Polevoi, has practiced for over 30 years as a licensed psychotherapist working with individuals, families, couples, groups, and businesses. She is certified as an Integrative Body Psychotherapist (IBP) and teacher, biofeedback and stress management specialist, and a professional, wellness, and mind/body/eating coach. Ms. Polevoi is also a C-suite advisor with CSQ Magazine, writing many articles on Health and Wellness.
Thursday March 30 – 7:30 to 9:00 pm (In Person)
Theatre from The Braid: Out Loud

Our dearly talented friends from The Braid return with a brand new play, Out Loud: Celebrate the beauty of the Jewish queer community through stories that explore the power of love and the journey of minding ones place in the world.
Monday April 3 – 7:00 to 9:00 pm (In Person at Or Ami)
Let's Celebrate Passover Together!
Join us and Rabbinic Intern Sam Thal for an evening of singing, learning and noshing. Please bring a favorite dessert to share and a copy of the recipe.
Monday April 17 – 7:00 to 8:30 pm (On Zoom)
Salaam/Shalom
Stranger/Sister is the fascinating story of two ordinary women, one Muslim and one Jewish, who dare to believe they can join hands to stop the wave of hate. They build a movement that turns strangers into sisters, challenging our assumptions about how to fight hate in the United States. The sisters build a powerful network of hope in a time of chaos and hate.
A member of Salaam/Shalom will be facilitating our discussion after we watch this powerful documentary together.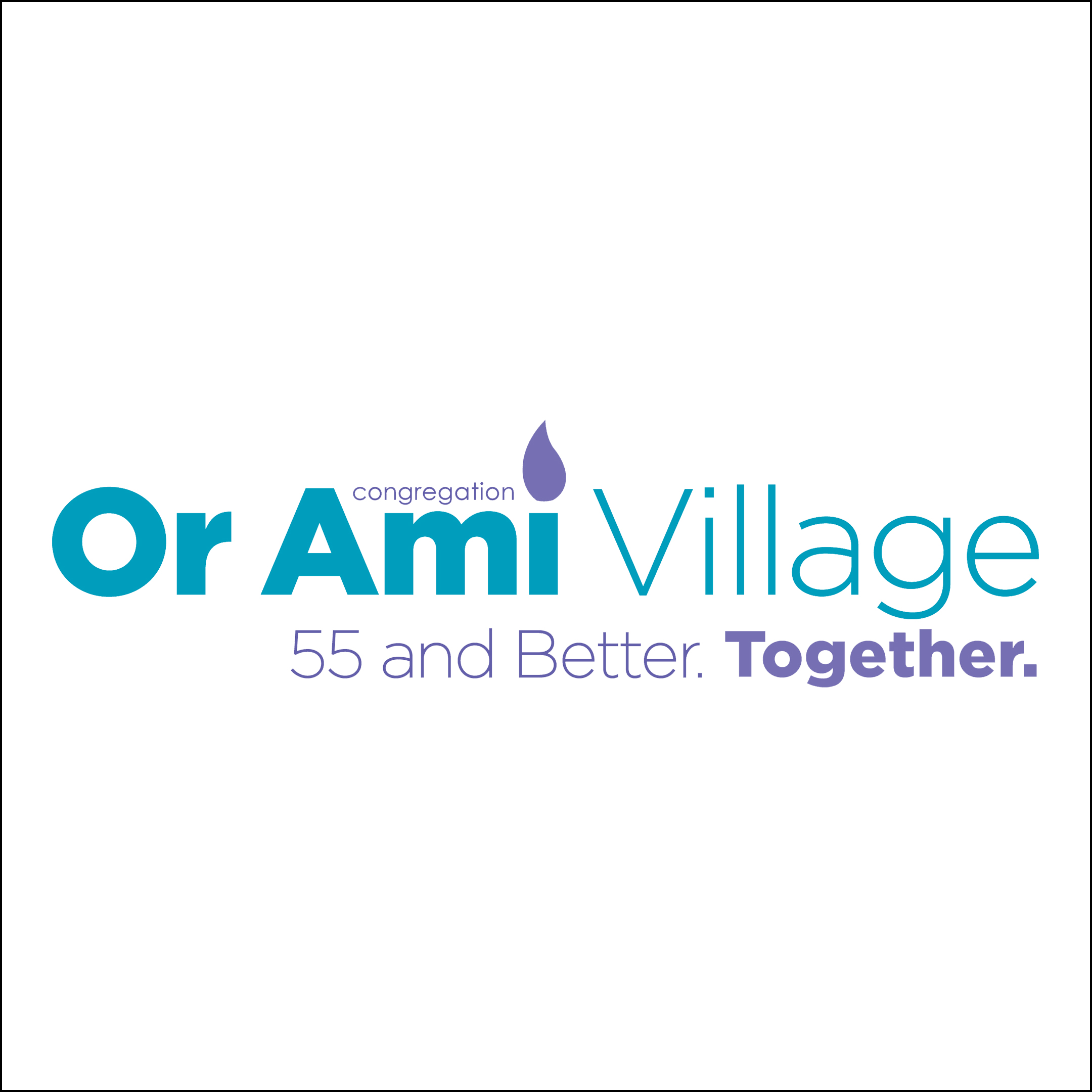 Friday April 21 – 7:30 to 8:30 pm (In Person+Livestream)
Israel's 75th Anniversary Shabbat
A special Israel Independence Day Shabbat Service
RSVP Info Coming Soon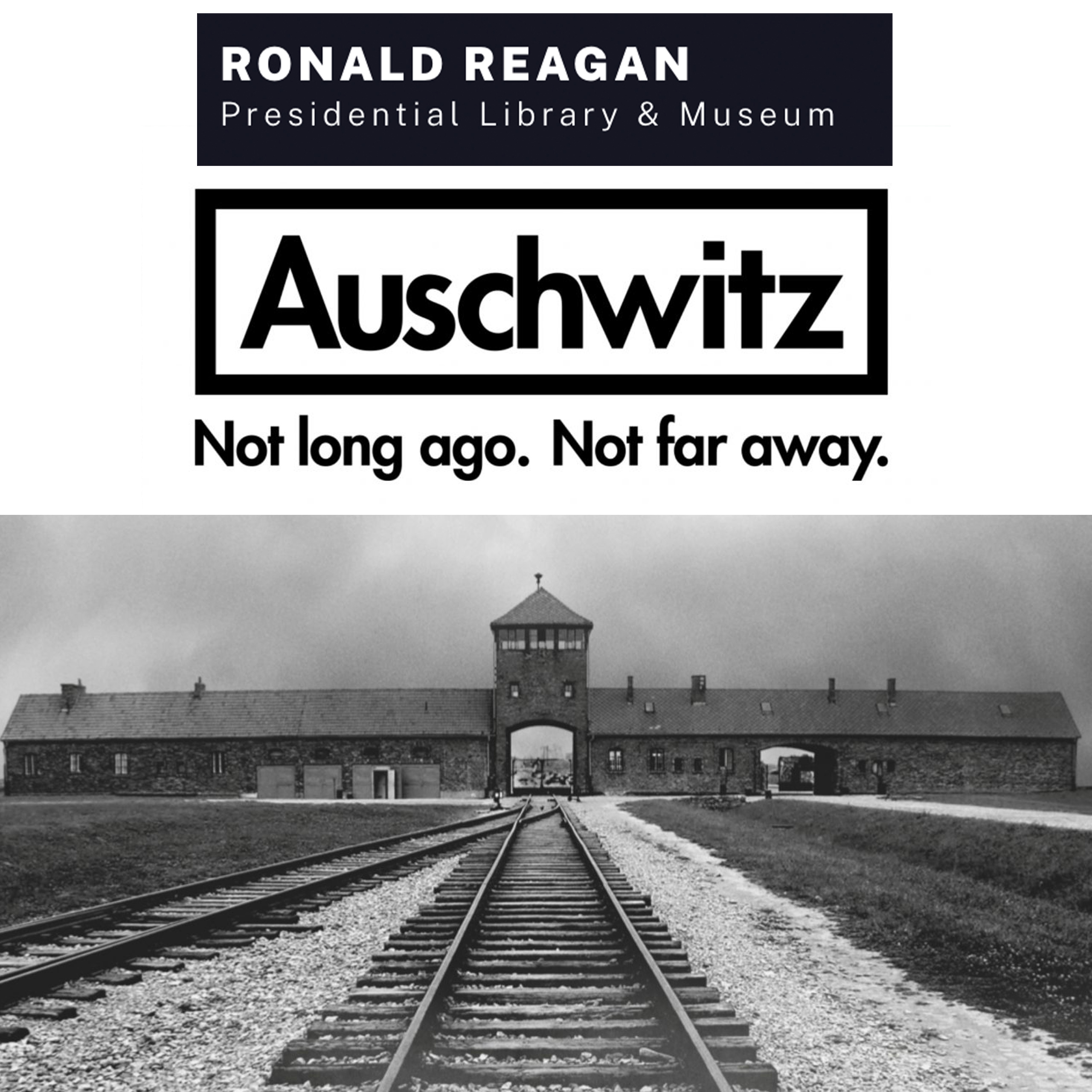 Sunday April 23 – 2:00 pm (In Person)
Auschwitz Exhibit at Reagan Library
Join a group of Villagers as we visit the Reagan Library's current exhibit, Auschwitz: Not Long Ago, Not Far Away.
To join our Art and Museum Interest Group for this event, please email markshear1@gmail.com
Sunday May 7 – 3:00 to 7:00 pm (In Person)
Drivers Start Your Engines
Shift into gear, Or Ami's car rally is almost here!
Please register before April 21!
This is not a fast car race but a race of your puzzle-solving abilities. We pair 4 people in a car, who might not know each other (a great way to make new

Village

and Or Ami 
GenX friends!)  and you will be given hints onlocations where to stop on your route to the finish line. $40/person (please bring cash)