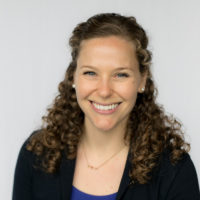 Board Games, Curiosity, and the Noshery
Abiding Lessons from my Internship at Or Ami
By Sarah Rosenbaum Jones
The very first lesson I learned as an intern and Mishpacha Coordinator  at Congregation Or Ami was learned over the implementation of a board game, as one might expect from the place where joy lives at the center of Jewish life.. Rabbi Paul Kipnes and I found ourselves in a kerfuffle early on in my internship. Should the board game be life-size, or family size? We spent a good chunk of our meeting time in a heated debate, each passionately rooting for our vision (his, a life-size memorable moment; mine, an intimate family discussion). It was only a few weeks later, when I reflected back on this debate, that I could extract the lesson learned: One of our tasks, as Jewish leaders, is to make decisions with intention and care, so that our programming consistently advances our organization's mission. To debate something as seemingly-trivial as a board game demonstrates this intentionality and care that Or Ami puts into everything it does.
One of my most difficult roles as an Or Ami intern was to supervise the Mishpacha teachers, who were also my peers. Rabbi Julia Weisz's guidance in the realm of supervision is transferable to so many other areas of the rabbinate and will remain with me indefinitely. She modeled, first and foremost, that care is the foundation for every working relationship. It is our privilege as rabbis and educators to encounter people in all stages of their lives, and our first task is to develop partnerships with others based on mutual understanding and respect. Rabbi Julia exemplifies the Jewish value of dan l'kaf zechut, giving every person the benefit of the doubt. In one particularly challenging supervisory situation, she reminded me to step into the situation with curiosity and concern for the teacher's well-being. She taught me that we do best to wonder why others are missing the mark, instead of assuming malintent. 
Finally (though I could go on for pages, I was given a word limit!), I learned a poignant life lesson from the Or Ami fridge, of all things. As anyone who has stepped into Or Ami's Noshery (kitchen) knows, Or Ami keeps  a full fridge and snack closet, and they are open to anyone at any time. This is clearly not about full bellies, though those are happy outcomes. Rather, Or Ami models trusting people and caring for them. With this simple but intentional gesture, Or Ami transforms the  synagogue into a second home. This is the Or Ami way.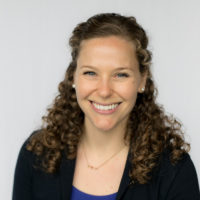 Sarah Rosenbaum Jones is in her final semester of rabbinical school at HUC-JIR and is a graduate of HUC's Rhea Hirsch School of Education. She served as Mishpacha Coordinator in 2017-2018. In addition to her time spent at Or Ami, Sarah has served communities in Glencoe, IL, Redding, CA, Kenosha, WI, and London, England. Sarah, her spouse Jeffrey, and their daughter Adira will be returning to their home in Chicago after ordination. Sarah looks forward to the opportunities that await her there!