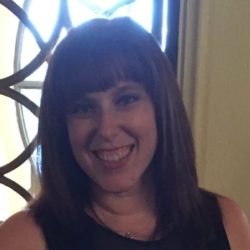 JENNIFER QUICK'S BIO
Jennifer Quick is our energetic Youth Program Manager. Jen advises our LoMPTY (9th-12th grades), SoMPTY (7th-8th grades), and GoMPTY (4th-6th grades) youth groups, teaches in our award-winning learning programs (Kesher 3.0 Judaica and Hebrew Tutoring), oversees our Madrichim Leadership Institute, and as Assistant Mishpacha Coordinator, helps develop our Mishpacha Havura family religious school program.
Ask Jen what energizes her and she will tell you that is very excited to be mentoring the youth of our community on their Jewish journeys. "I couldn't be happier to be given the opportunity to expand my role and spend more time at Or Ami. These young people are so inspiring as they deepen their Jewish connections and discover their identities as Jews and as vessels of kindness. I am thrilled to be a part of such a warm and loving community."
Jennifer grew up in Oak Park and attended San Diego State University, earning a Bachelor's Degree in Psychology. Subsequently, she earned a Multiple Subject Teaching Credential at California State University, Northridge.
She spends her free time teaching and practicing yoga, at the beach with her dogs Lucy and Brody, going to concerts and plays, traveling, and enjoying all the fun, random activities Los Angeles and the world have to offer.