Tribute Book
Help us honor Cantor Doug by purchasing a Tribute that will be included in a special Keepsake Book for his home. 
Click here to make a tribute.
Make a Donation

Celebrate Cantor Doug's life's work by making a donation in his honor.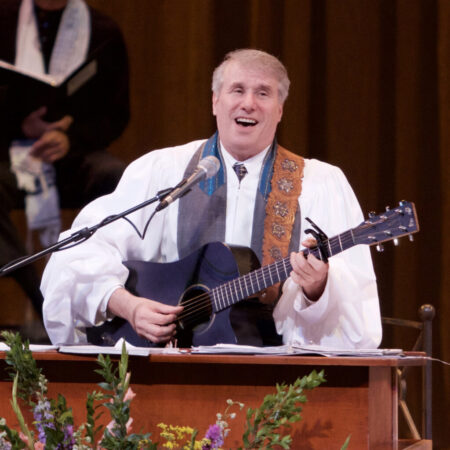 Cantor Doug Cotler is a Grammy Award-winning composer and an accomplished nationally-known singer, songwriter, and musician. His warm and expressive voice, and his sensitive and penetrating interpretations of liturgy, have placed him in the forefront of contemporary Jewish music. As a founding clergy member and cantor at Congregation Or Ami, Doug Cotler has blessed our community with his gift of song and incomparable storytelling for 25 years.
Cantor Doug fuses traditional Jewish melodies with the power of modern popular music to teach, inspire and heal. He uniquely brings people closer to holiness and the Holy One, to Torah and tradition, and to Israel. At Shabbat and Holy Day services and in his concerts around the country, he makes us see the humor in life's challenges, the meaning in each shehecheyanu moment, and the hope when all seems lost. We cherish those poignant moments when he reminds us that we are Standing on the Shoulders of the ones who came before us, or when he reassures us that when we are lost and feel afraid, all we need to do is Listen to our God. 
When Cantor Doug Cotler sings, our joys are heightened, our sadness comforted, and we feel more connected to the holiness that surrounds us all. His humor, talent and fellowship have transformed Congregation Or Ami in ways great and small. Doug Cotler may be retiring from the active cantorate, but his legacy and influence will be everlasting.
2020 Program Book

View the Tributes to Rabbi Paul Kipnes and Michelle November in our evening's Program Book.
The Samuel A. Wolfson Community Leadership Award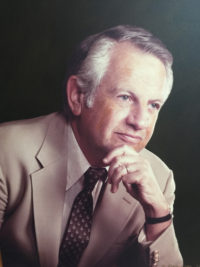 Congregation Or Ami and the Wolfson Family joyously announces the Samuel A. Wolfson Community Leadership Award honoring the memory of Samuel A Wolfson, our community's great leader, a builder of synagogues, supporter of families and children, and a believer in the importance of supporting the Jewish community. This award is presented to leaders whose life and work promotes cherished Jewish values including kehillah kedoshah(community), mishpacha (family), henaynu (being there for each other), tikkun olam (social justice), Torah (learning), and tzedakah (charity).
The L'dor Vador Award: Passing Torah onto the Next Generation
Congregation Or Ami announces The L'dor Vador Award: Passing Torah onto the Next Generation is presented to leaders in the Congregation Or Ami or larger Jewish community whose life and work transmit Torah and cherished Jewish values to future generations.