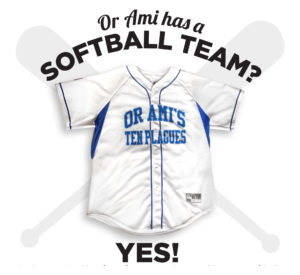 And we are looking for a few more players with some softball or baseball experience.* We need regular players AND those willing to be on our reserve roster, to play occasionally.
JOIN THE "TEN PLAGUES" OR AMI SOFTBALL TEAM!
*Must be current Or Ami member, spouse or child, or prior Ten Plagues player.
Contact Jeff Krumholz at 818-454-0168 for more information.