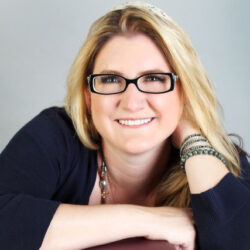 RABBI SHAWNA BRYNJEGARD-BIALIK'S BIO
Rabbi Shawna Brynjegard-Bialik serves as Adjunct Rabbi at Or Ami, officiating at funerals, making hospital visits, working on d'var Torah with BMitzvah students, and generally supporting Rabbi Kipnes and Rabbi Weisz as needed. She has provided rabbinic coverage for over five years when our rabbis are away at conferences or on vacation. 
Rabbi Brynjegard-Bialik (or Rabbi Shawna, as some call her) adapts traditional Jewish concepts to a modern Reform context, and brings that synergy to students of all ages. She is an engaging teacher of Torah, bringing text to life with her unique, modern perspective.

Together with her husband Rabbi Brynjegard-Bialik founded Paper Midrash, bringing together Jewish text, pop culture, comic books, and art in scholar-in-residence programs.

She serves as adjunct faculty in the Rhea Hirsch School of Education at Hebrew Union College-Jewish Institute of Religion's Los Angeles campus. Before starting Paper Midrash, she served as an Associate Rabbi at a Southern California congregation for 13 years. Shawna has been a member of the faculty of URJ Camp Newman since 2008 and was Porter Creek Site Director in the summer of 2019.