Welcome to our RSVP page, where you can register for many (but not all) of our events, meals and programs.
To register for an event not listed here or for more information, please contact Jenny Mazzella or call 818-880-4880
All times are Pacific Time
Saturday 2/27 & Sunday 2/28
Purim Dungeons and Dragons – 3 Different Aged Games! $15 per person.
Saturday 2/27 @ 2pm – Middle/High School
Sunday 2/28 @ 2pm – Parents and Kids (Ages 8-11)
Saturday 2/27 @8pm – Adults Only
Monday 3/8
9:30 – 11:00 am: Still Honoring Black History Month with Or Ami Village
Join Or Ami Village as they keep Black History Month going into March with a group watch of Joachim Prinz: I Shall Not Be Silent
Following this viewing, Villager Steve Keleman will discuss how Congregation Or Ami is addressing the topics of social justice and inclusion in our own community and ways in which we might become involved.
Click Here for RSVP & More Info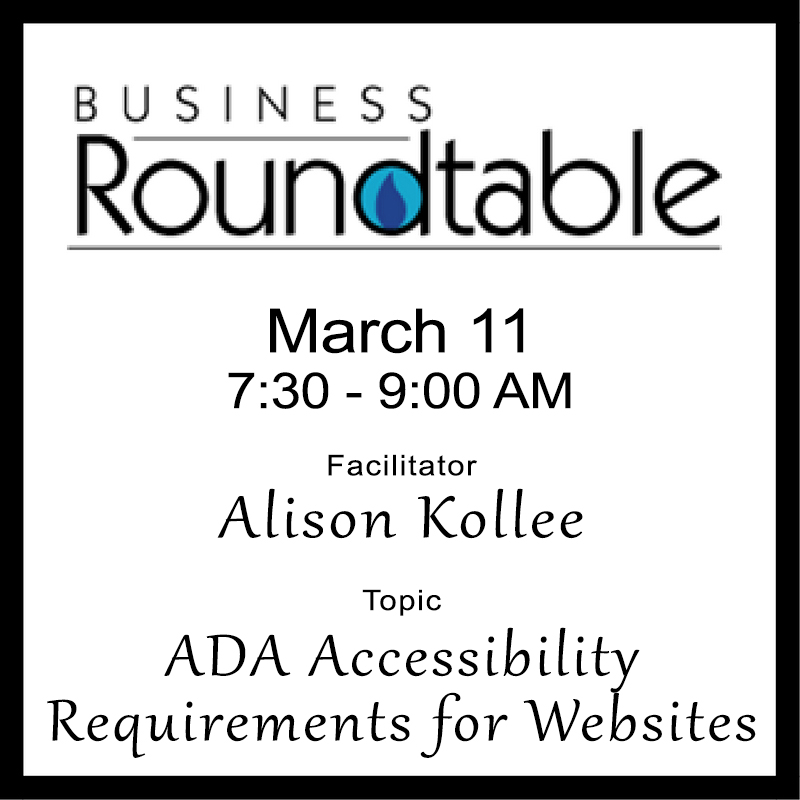 Thursday 3/11
7:30 – 9:00 am: Business Roundtable 
FACILITATOR: Alison Kollee
TOPIC: ADA Accessibility Requirements for Websites
Click Here for More Info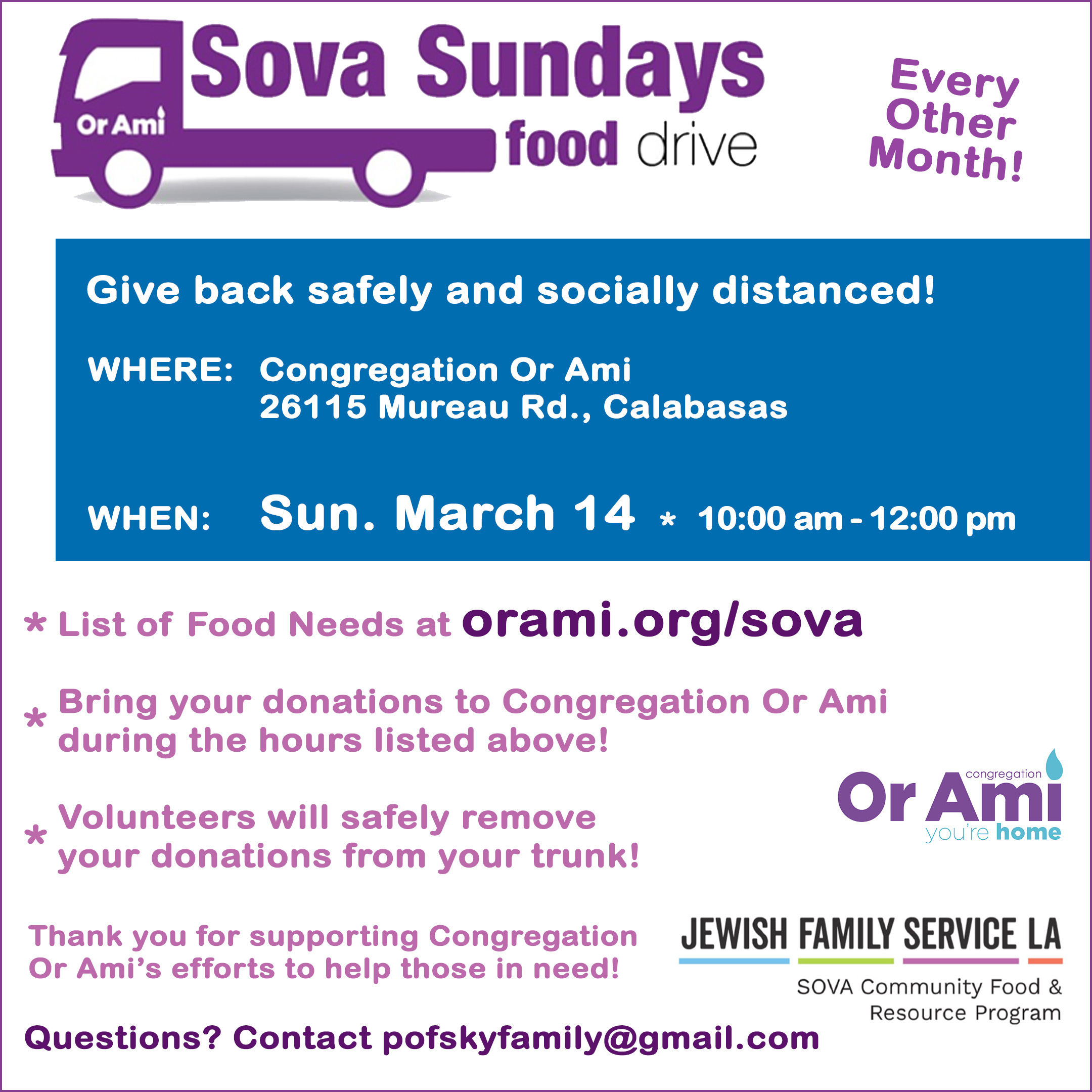 Sunday 3/14
10:00 am – 12:00 pm: SOVA Sunday Food Drive – Give back safely and socially distanced!
Head to orami.org/sova for a list of food needs.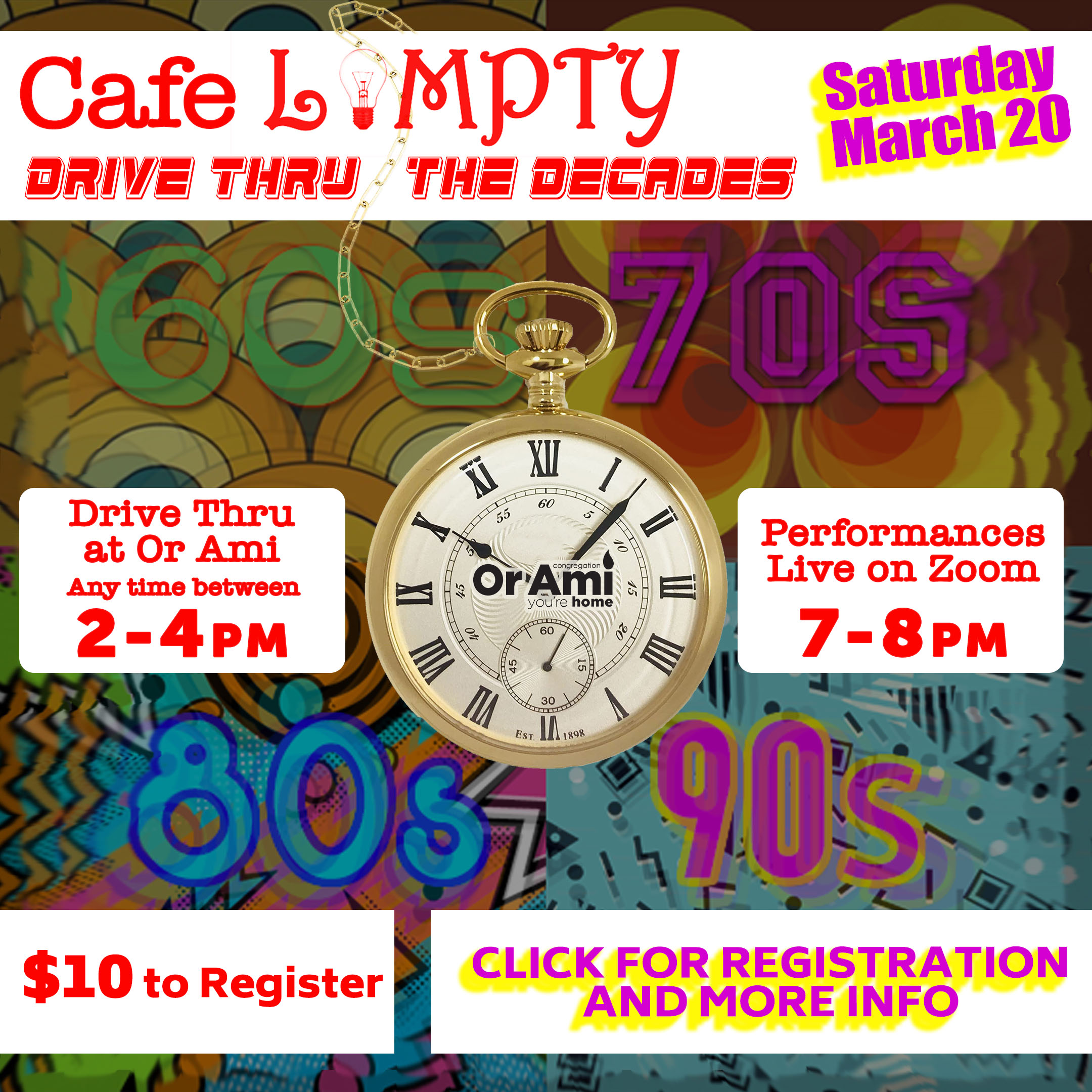 Saturday 3/20
2:00 – 4:00 pm & 7:00 pm: Cafe LoMPTY: Drive Thru the Decades
High School Teens! On March 20, swing by the temple any time between 2 and 4 pm for a Drive Thru Experience. Then hop on Zoom at 7:00pm for live performances!
Click Here for Registration and More Info.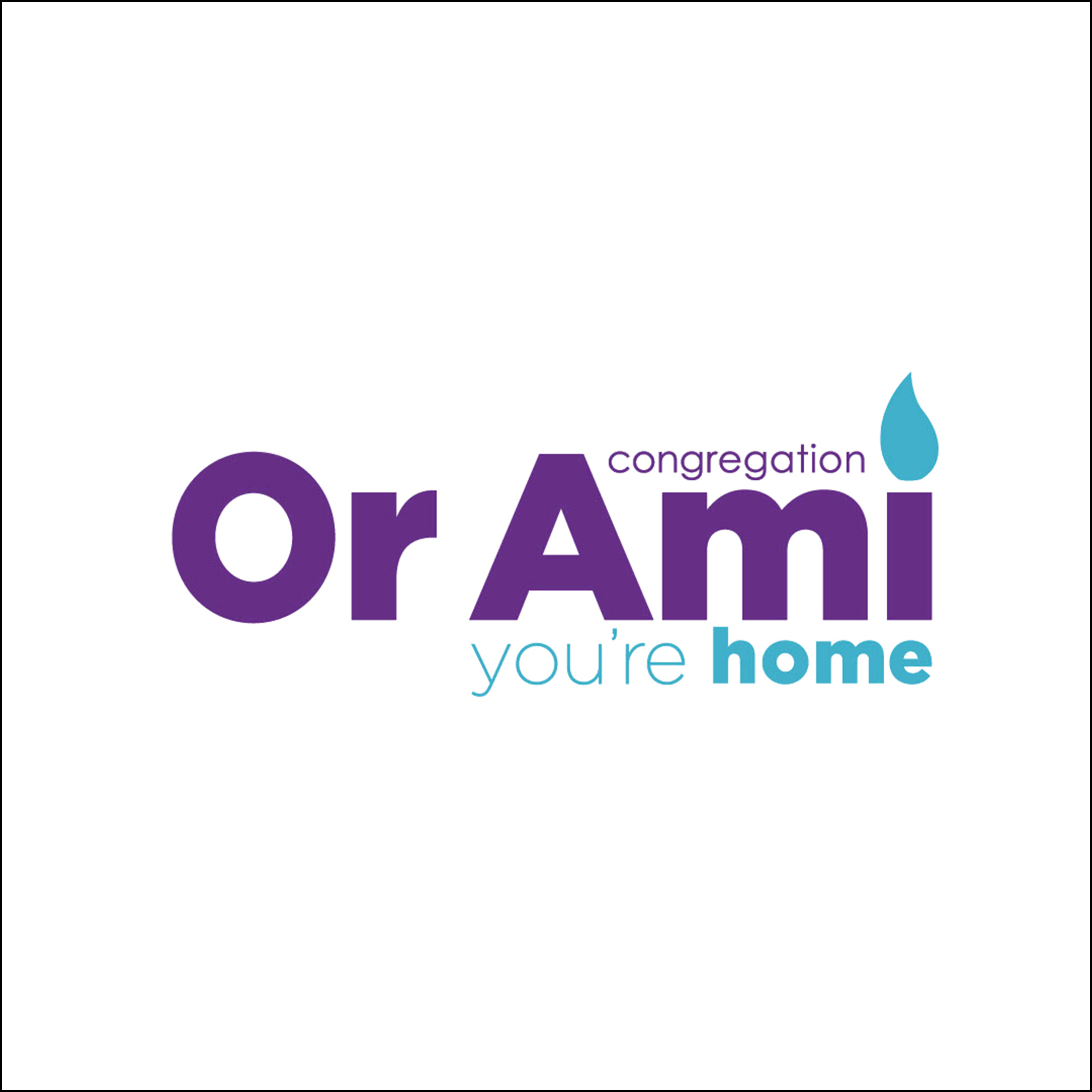 Coming Soon!
Book Discussion: How to Be an Antiracist by Ibram X. Kendi (available now as an ebook). Facilitated discussion with Rabbis Paul and Julia. Date/Time TBD.