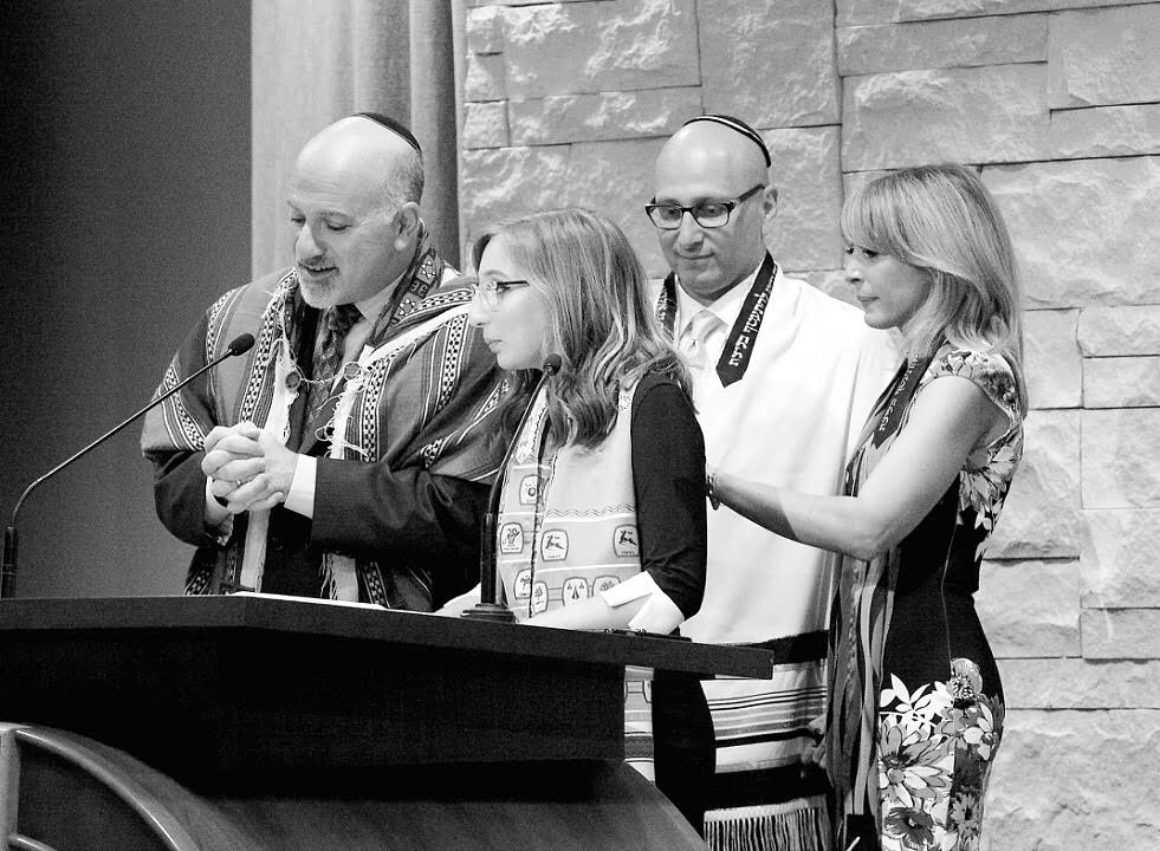 Michele Lieberman writes:
There are really no words to adequately convey the feeling of watching your child become a Bar or Bat Mitzvah. Seeing our daughter Sophia stand upon the bimah, chanting from the Torah with such confidence and grace, was one of the most powerful and prideful moments that we, as parents, had ever experienced. We cried many tears that day; tears of joy and pride as our daughter took her place amongst her people.
Still, while preparing for a Bar or Bat Mitzvah takes a lot of work, the rabbis, cantor and staff helped make the road as smooth as possible. Our daughter genuinely looked forward to her meetings with Rabbi Paul, as she felt they developed their own unique bond, which continues on today. She had a chance to really get to know her rabbi on a personal level, and she loved their talks about how she could relate her Torah portion to elements of her own daily life. As parents, we too enjoyed getting to better know the clergy, which made our spiritual experience that much more meaningful. Going to Cantor Doug's home, to review the service, was one of our favorite moments in the process of preparing for the big day. And while there is a lot of preparation and commitment, Or Ami's Bat Mitzvah teacher Diane Townsend was there to guide us all and ensure that when Sophia took her place on the Bimah, her confidence would soar and her understanding of the prayers and Torah portion would be flawless.
Our daughter has embraced the Jewish beliefs and traditions of our ancestors, and the values that we hold so dearly. Watching the growth that took place while she prepared for her big day was nothing short of remarkable. She invested her time and energy into each Hebrew class and meeting, with a great drive to succeed and an interest in learning from the Torah. As a result, the relationships that she developed with the rabbis, cantor and teachers helped pave the path for her to continue on her spiritual journey at Congregation Or Ami (or as she calls it, her "second home"). The day of our daughter's Bat Mitzvah service was absolutely one of the single BEST days of our lives.
Michele