Kvell and Tell – June 16 2020 – Lesli Kraut Presidential Installation Speech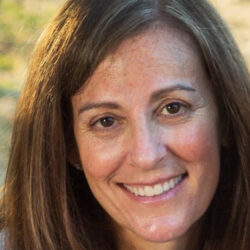 The following speech was read by Or Ami President Lesli Kraut during our 2020 Board Installation Shabbat Service on May 29, 2020
Shabbat Shalom 
When Rabbi Paul and I had one of our first meetings as 
Rabbi and president, probably around this time last year, I will never forget his words "in every president's term, for better or for worse there is that one thing that will stand out that you will have to overcome". At the time, my thoughts turned to the Woolsey fire, still fresh in everyone's mind and so devastating for our community. I remembered how seamlessly our past president Fred Gruber and our clergy handled it. What else could there be, an earthquake, another fire? Ok, well we got this! 
This past year our congregation hit a milestone. We grew our partners to over 400 households. Our tot Shabbat's were well attended, our youth group events and teen trips had record numbers. We started a new 50 something program and launched the Or Ami Village. Our social action and social justice programs are reaching so many in need and changing how we care for the less fortunate. Torah study on Saturday mornings for many became a must attend and our Bnai Mitvah kids, they were eagerly awaiting their special days. And who could forget, Or Ami One, our Gala, honored Michelle November and Rabbi Paul Kipnes, which brought in a record number of tributes and attendees. We were on a role and I was settling in. 
Then it hit, a world pandemic. Our lives were upended by an invisible virus, forcing us to all shelter at home. What's incredible to me, as I look back only a few months ago is how quickly our clergy and staff adjusted.   All while comforting their own families (including little one and teens) and never taking their eye off the ball. The hard work and dedication that has gone on behind the scenes is immense and endless to say the least. I want you all to know how blessed we are to have each and every one of them. 
I am extremely grateful for this community. We have very generous families who have gone above and beyond, donating masks, organizing food drives and contributing to a fund that will enable our congregation to make sure that all of our families can continue to be a part of Or Ami. Our Board and officers have stepped up. Their commitment to Or Ami's financial stability and sage advice is a reflection of the light that continues to shine on all of us. We are all determined to preserve Congregation Or Ami as the second home that we've always known.  
So you may ask, how was my first year as president of Congregation Or Ami? Honestly, I wouldn't trade this community, our Board, our committees, our staff and our clergy for anything. We are all truly blessed to have each other.
Finally, I want to leave you with some advice from Amy Poehler "Find a group of people who challenge and inspire you, spend a lot of time with them, and it will change your life forever." 
Thank you for placing your trust in me to lead our congregation during these unprecedented time.