LoMPTY Newsletter 12-24-21
Hi all!
This month's edition of Or Ami's Lompty Newsletter has a bunch of cool updates and event details for you!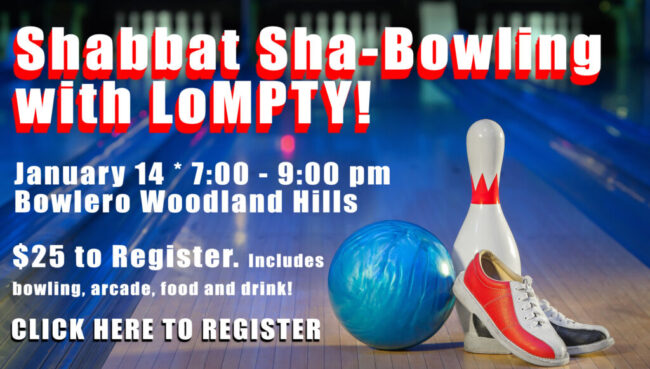 Our first event of the 2022 year will be an awesome night of bowling on January 14th! It will be from 7:00-9:30 at Bowlero so come bowl with your friends and enjoy good food and arcade games, all-inclusive! You can register here and pay $25 for a great time! 
We also wanted to mention that we have an Instagram @lompty_orami where you can not only see pictures from past events but also details about events! We also have mental health check-ins and tips for having a balanced mental state so go check it out. 
Also NFTY SoCal (North American Federation for Temple Youth) is having an in-person Winter Kallah retreat this upcoming January 7th-9th! This is an amazing opportunity to meet and hangout with other Jewish teens from all over Southern California. Click this link to find out more and register. 
We can't wait to see you at these events, stay tuned for more emails and updates from us! Follow our Instagram @lompty_orami for more info!