No one is more welcome at Congregation Or Ami than you!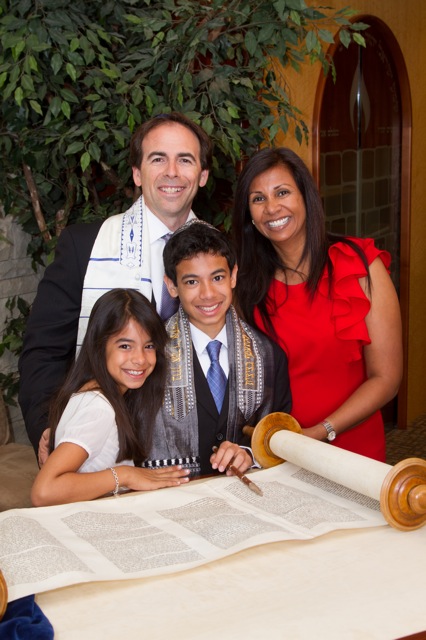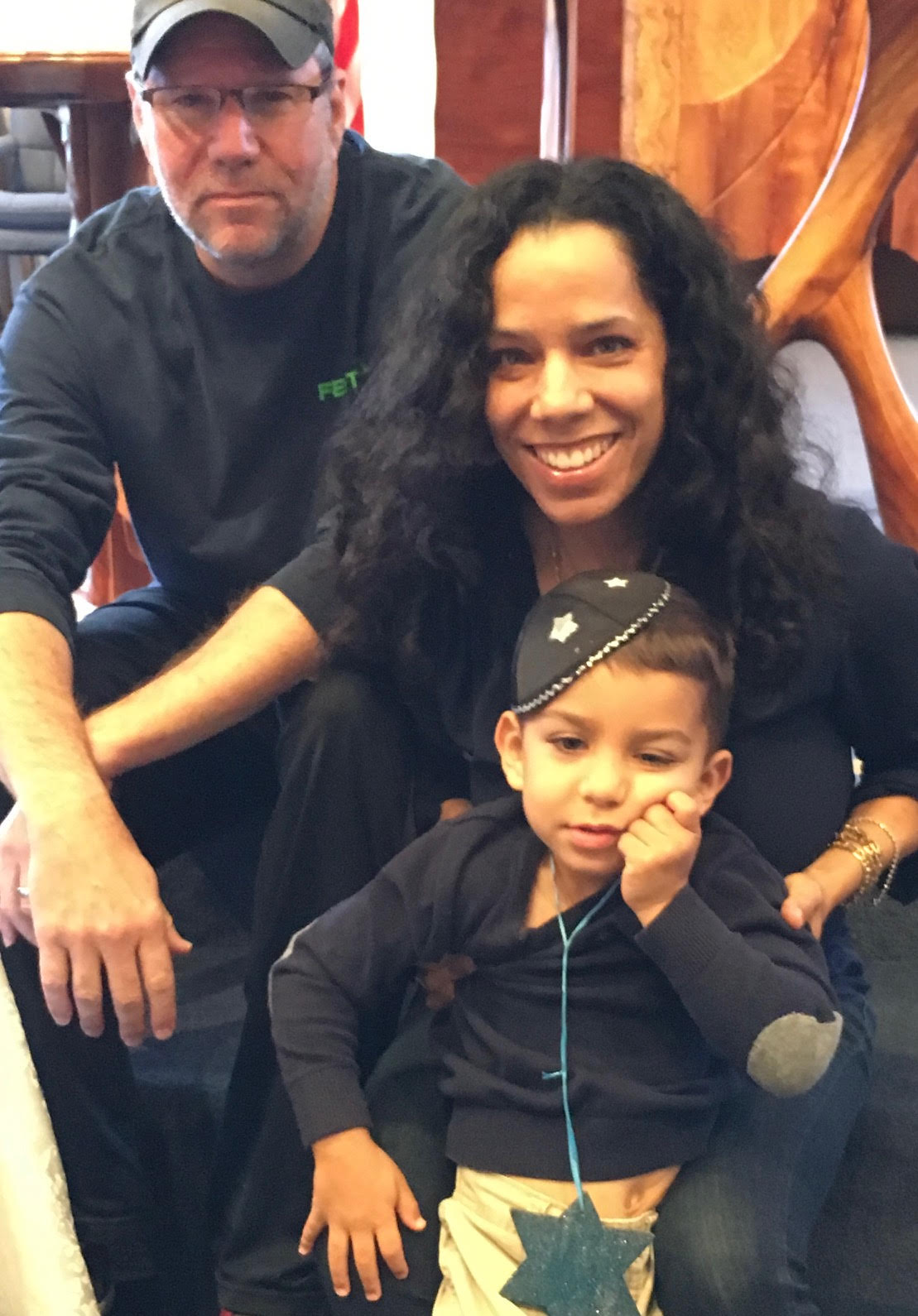 Congregation Or Ami, like many other Reform Jewish congregations, celebrates that Judaism has always been mosaic, a beautiful collection of different colored and shaped pieces. We are also "Mosaic" in that we connect back to Moses, a Hebrew child, raised by Egyptians, who married a non-Jewish woman of color and became the leader of his people.
We rejoice that at least 25% of the Jewish population is racially and ethnically diverse, including African, African American, Latino (Hispanic), Asian, Native American, Sephardic, Mizrahi and mixed-race Jews by heritage and marriage. Also, cross-cultural and cross-racial adoptions have been a part of our history from biblical times. We welcome you to bring color, flavor and fullness to our Congregation. Recognizing that we are all created b'tzelem Elohim (in the image of God), we are pleased to welcome the multicultural/multiracial/multiethnic Jewish individuals and families in our community. Rabbi Paul Kipnes is open and ready to welcome and speak with you.
Some couples that begin with two individuals from different backgrounds need to integrate separate lives into one family. Some families adopting a child from a different culture look to celebrate all parts of the child's mosaic. Individual Jews, raised in multicultural homes, strive to be accepted as Jews, no questions asked. Remember: you are not alone. Congregation Or Ami, our Rabbis Paul Kipnes and Julia Weisz, and Cantor Doug Cotler and our Reform Jewish movement, welcome you.
Congregation Or Ami is already proud to be a home congregation for many multiethnic, multiracial and multicultural individuals, couples and families, and we welcome you to share in the warmth of our community. . We empower people to make Jewish choices for themselves and their families and we strive to provide resources to inform educated decisions. We invite you to begin a conversation with Rabbi Paul Kipnes to share your hopes or questions about your or your family's Jewish life.
Naming Ourselves: Challenges and Celebrations
How do we talk about ourselves when the language we have is too narrow and confining, like outdated racial categories on a census form? How do we describe a group for which there is no group label?
We must use what is admittedly inadequate language: "Jews of color," "diverse Jews," "racially and ethnically diverse Jews." All of these terms refer to those who are in currently distinct subcultures from the majority Jewish community in the United States. Many people who fall into this category may not define themselves as "people of color" or as "Chinese, Vietnamese or Indian Jews," yet many in the mainstream view them as being "other." At Congregation Or Ami, we celebrate you as a Jew, no matter whatever name you call yourself by these people, whatever your origins and culture, whatever your skin tone or eye-shape, whatever your path to Judaism. You (and sometimes your family) are Jews, and we welcome you!
Learning More about Judaism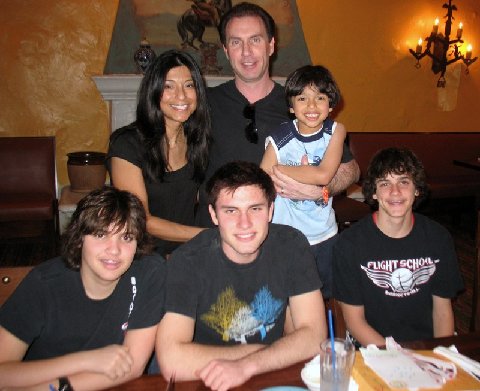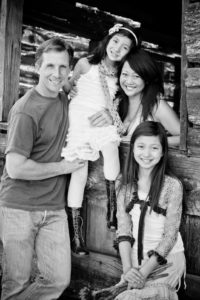 Without pressure, we invite you (whether you are Jewish or not) to enjoy our programs and classes. Adult learning activities occur throughout the year and include weekly study sessions, monthly brunches or book groups, evening programs and Shabbat seminars. We invite you to learn more about upcoming Adult learning opportunities or to contact Rabbi Julia Weisz who coordinates our Adult Learning.
Educating Children
You may be especially interested in our Mishpacha Family Alternative Learning Program. (Mishpacha means "family" in Hebrew.) An alternative to our wonderful Monday-Wednesday drop-off Religious School, our Mishpacha program allows parents and children to study together twice monthly on Sunday mornings. Often adults spend time alone with Rabbi Kipnes while children learn in multi-grade groupings with our fine faculty. Everyone learns the same material at age-appropriate levels. Then parents and children interact through projects, games, trials and round robin activities to explore the beauty of Judaism. This program is especially helpful for multicultural/multiethnic/multiracial families as you seek to learn more about being Jewish and figure out how to support your Jewish child(ren)'s spiritual education.
We invite you to learn more about Mensch-ify (family learning), Kesher, and HUB (our new teen program). Feel free to speak with Rabbi Julia Weisz who oversees them all.