Welcome to Congregation Or Ami - You're Home!
No one is more welcome at Or Ami than you…
Already a partner and ready to renew? CLICK HERE
New to Or Ami and ready to sign up? CLICK HERE

Live 60+ miles away? Check out The Neighborhood CLICK HERE
To learn about our youth community and learning programs, CLICK HERE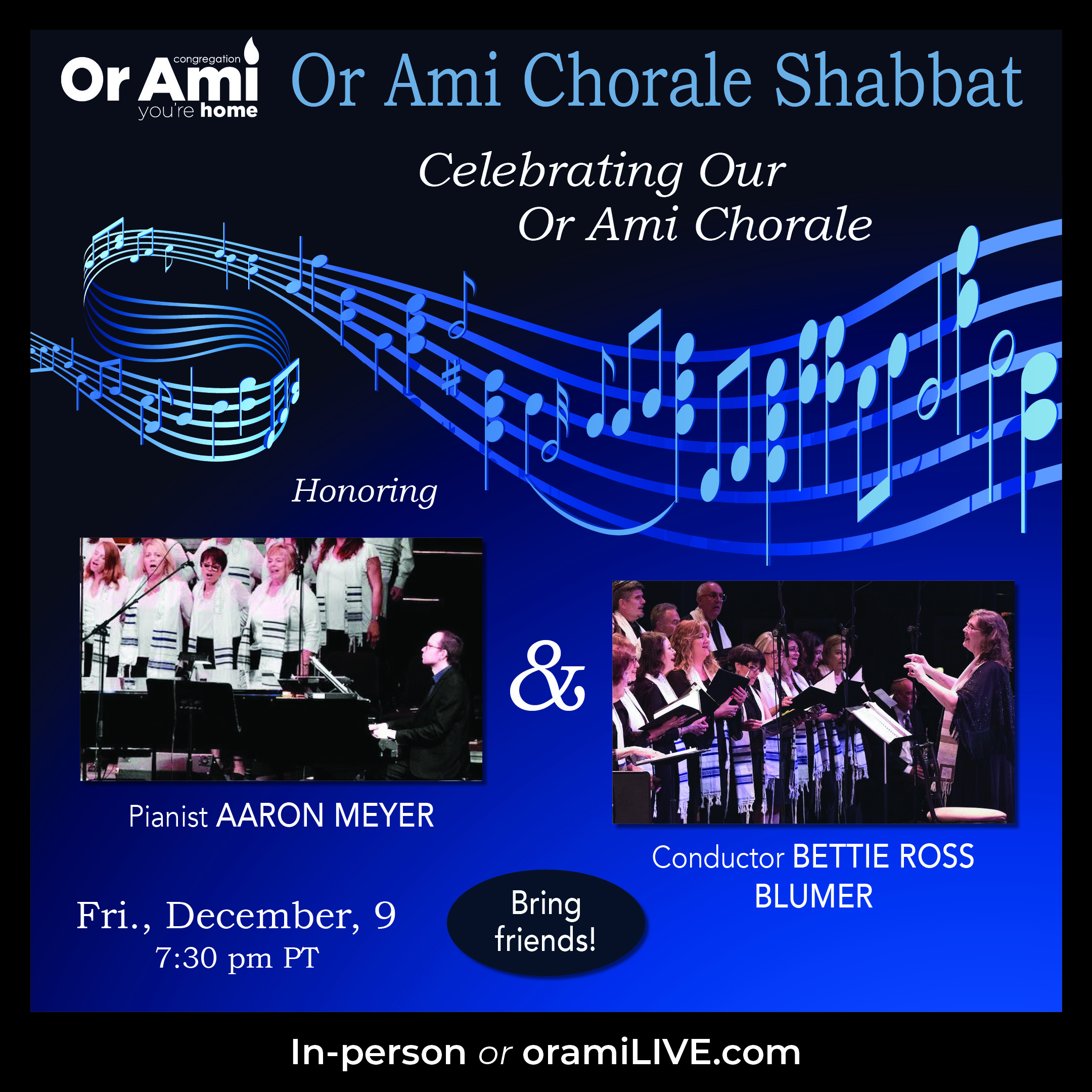 Upcoming Shabbat Services:
December 9 – Or Ami Chorale Shabbat – 7:30 pm PT
Honor Pianist Aaron Meyer and Chorale Conductor Bettie Ross Blumer for their musical leadership during their final performance with the Chorale:
Write a tribute to one or both | Make a donation to the Cantor Doug Cotler Music Fund
Livestreams: oramiLIVE.com | Facebook Live | YouTube Live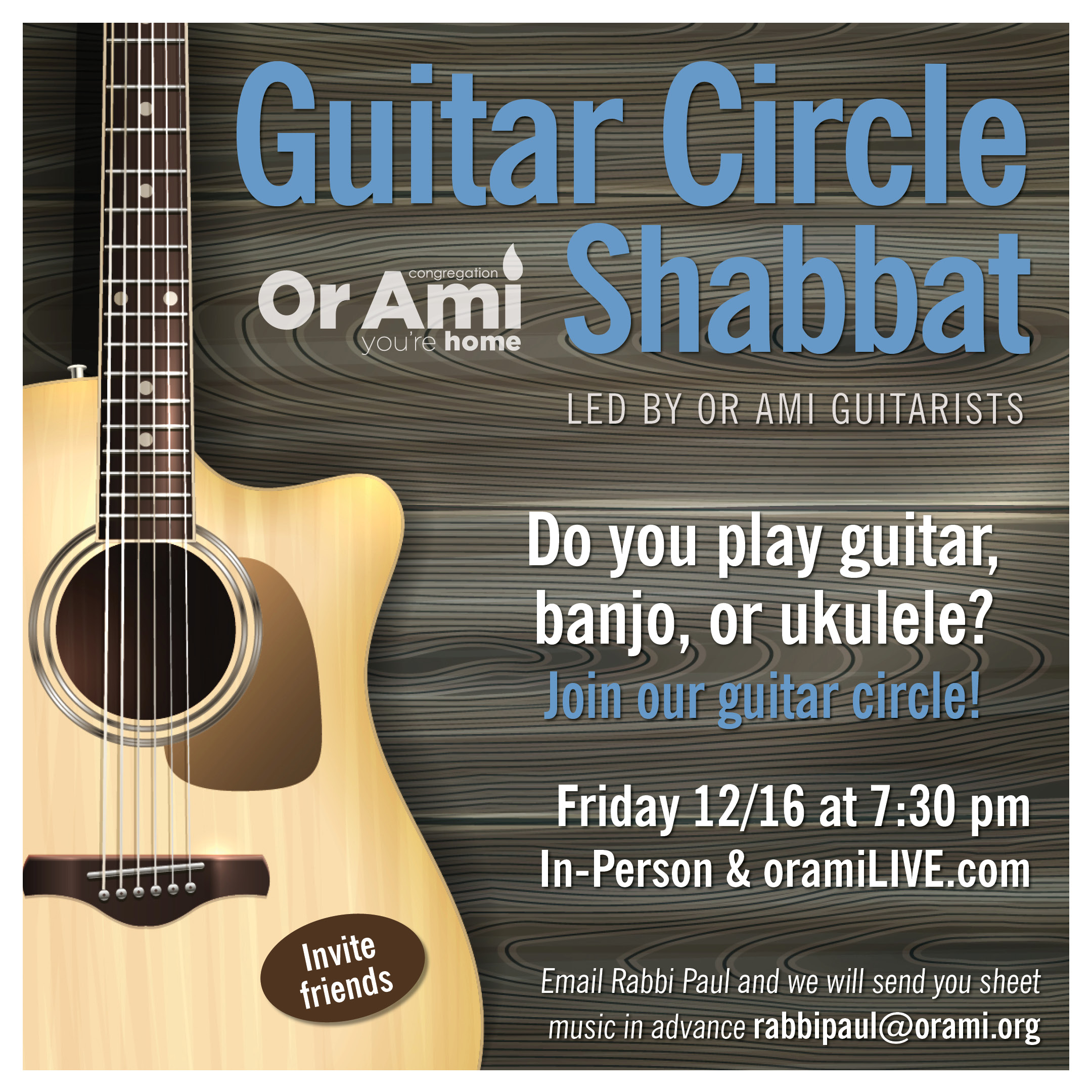 December 23 – Chanukah Multigenerational Celebration and Service – 5:00 to 8:00 pm PT
Celebrate Chanukah with the whole family at Or Ami!
5:00 – 6:00 pm Youth Chanukah party (All ages invited!) 
5:30 – 6:30 pm Community Dinner (Stonefire Grill, $15 Adults, $10 kids)
6:30 – 7:30 pm Multigenerational Chanukah Service & Celebration
Click Here for RSVP / More Info
Livestreams: oramiLIVE.com | Facebook Live | YouTube Live