Welcome to Congregation Or Ami - You're Home!
No one is more welcome at Or Ami than you…
Already a partner and ready to renew? CLICK HERE
New to Or Ami and ready to sign up? CLICK HERE
To learn about our youth community and learning programs, CLICK HERE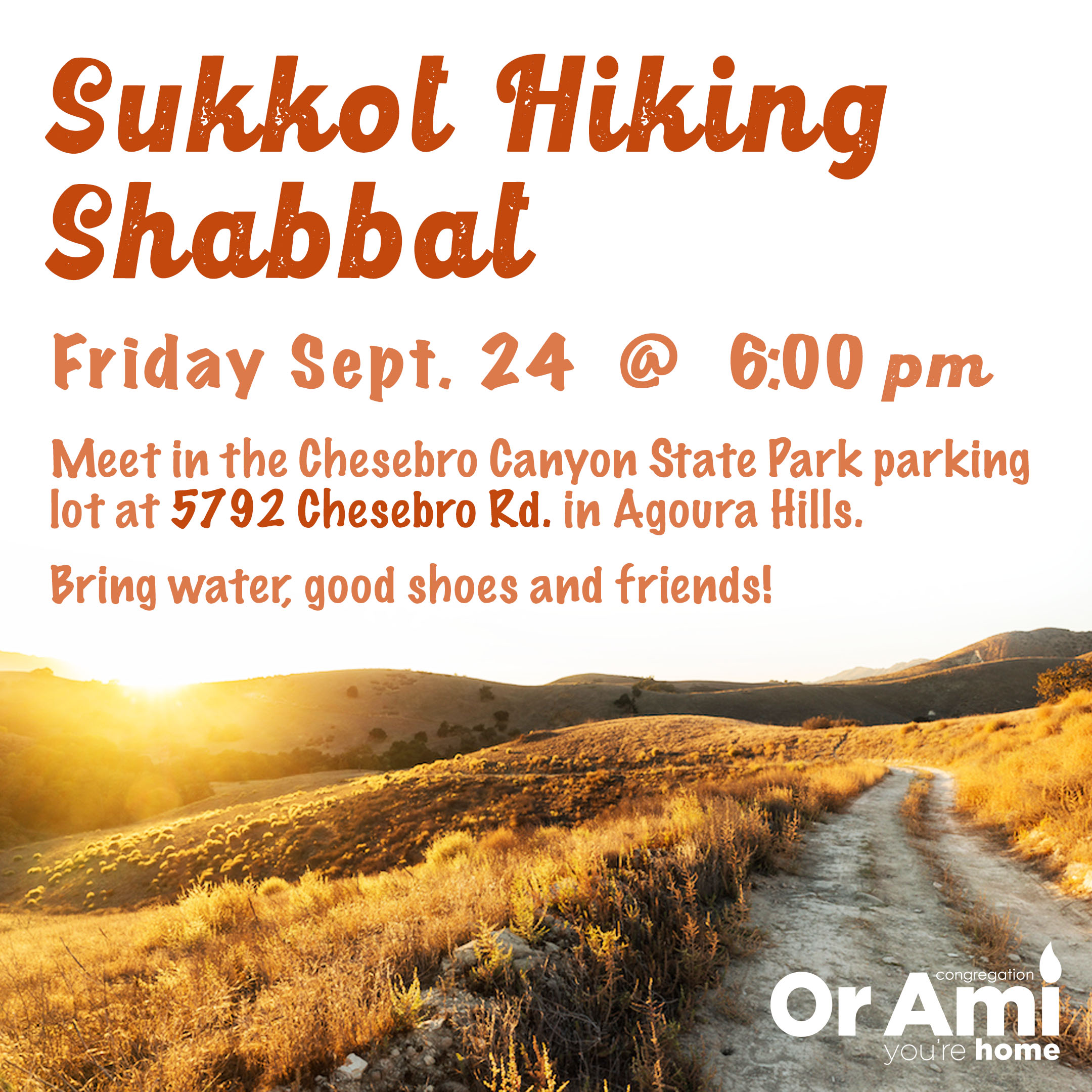 This Week's Shabbat Service
September 24 – Sukkot Hiking Shabbat – Meet in the Chesebro Canyon State Park parking lot at 5792 Chesebro Rd. in Agoura Hills. Experience Shabbat with a little music, a little exercise and a lot of nature!
Bring water, good shoes and friends.
LiveStreams:  oramiLIVE.com — Facebook Live
We will attempt to LiveStream this service – due to limited cell phone coverage in the area of the hike, we may experience technical difficulties.
What a community we have built! In-person or virtual, we are Or Ami, where you're still home!
Video Created, Directed and Edited by Noah Mayer